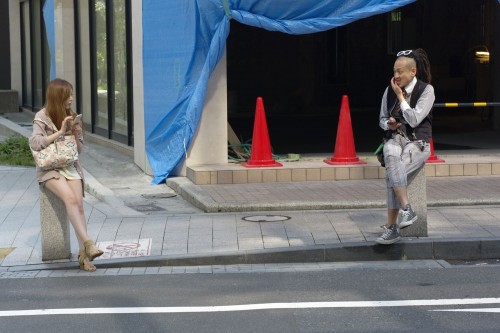 Exciting world city,seething, unique, Tokyo is a paradise for the hunter of images. Every place, every moment is reason of interest.
Coming from West there is no return in the same state from a Tokyo stay.
Wandering for months in the spaces of this urban vastness, I got lost – quite willing – in the multitude of his ways, its dazzling lights, and this uninterrupted flow of huge crowds, carrying me away into a stream where time disappears.
I enjoyed the geometry of architectural forms and futuristic modernity where the past still survives,as best it can, behind urban settings.
Everything is surprising, exotic, in Tokyo: the streets whose networks extend to infinity, the harmonic wealth of buildings and towers, the unlikely basements which invite to discover the attractions of their depths , rough shady alleys in the multicolored night and the multitude of subway trains, comfortable, innumerable, havens of peace where everyone attempts a deserved rest.
Yet in the heart of this exponential city I have been affected by the lightness of being, almost carefree, and the delicate elegance of its inhabitants : People of Tokyo. They give the city, through a perpetual music score of moves and breaks, an incessant rhythm of jazz whose tones vary constantly depending on times or places.
I have flowed myself in this tempo and attempted with these images to approach the spirit of inhabitants of a planet that ends up owning you.
In Tokyo, nostalgia overwhelms you before you even leave the city.
Then comes the night and in your mind a music which will never leave you.
Then comes the time of the blues.
The Tokyo blues.
About Tokyo Blues see both Portofolios  TOKYO BLUES and PEPOLE IN TOKYO
https://www.marcpallain.com/portfolios/tokyo-blues/
https://www.marcpallain.com/portfolios/people-in-tokyo/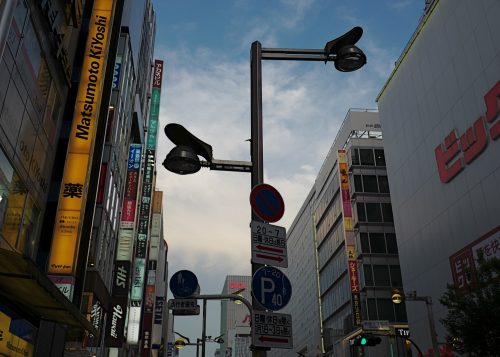 Le blues de Tokyo
Ville monde passionnante, bouillonnante, singulière, Tokyo est un paradis pour le chasseur d'images. Chaque instant, chaque lieu est motif d'intérêt.
Sujet d'occident, on ne reviens pas tout à fait dans le même état d'un séjour àTokyo.
Arpentant pendant des mois les espaces de cette immensité urbaine, je me suis perdu – tout à fait consentant- dans la multitude de ses voies, ses lumières envahissantes, et ses flux ininterrompus de foules innombrables , emporté dans un courant où le temps disparait.
J'ai apprécié la géométrie des formes architecturales et sa modernité futuriste où le passé survit quand même, tant bien que mal, au revers des décors urbains.
Car tout est surprenant, dépaysant à Tokyo: les rues dont les réseaux s'étendent à l'infini, la multitude pourtant harmonique des immeubles et des tours, les improbables sous-sols qui vous invitent à découvrir les attraits de leur profondeurs , les ruelles interlopes agitées dans la nuit multicolore et les rames de métros, confortables,innombrables, havres d'une paix où chacun, comme en suspension, tente un repos fugitif et mérité.
Mais au coeur même de la densité de cette ville exponentielle j'ai pourtant été touché par la légèreté d'être presque insouciante et l'élégance si délicate de ses habitants, les tokyoÏtes. Ils donnent à la ville à travers une partition perpétuelle de mouvements et de pauses un rythme de jazz incessant dont les tonalités varient en permanence selon les moments et les lieux.
Je me suis coulé dans ce tempo et j'ai tenté à travers ces images souvent furtives de saisir les habitants d'une planète qui finit par vous posséder.
Car à Tokyo, la nostalgie finit par vous envahir avant même que vous n'ayez quitté la ville.
Alors vient l'heure de la nuit, de la nuit tokyoïte, et une musique en vous s'insinue qui ne vous quittera plus jamais.
Alors vient l'heure du blues.
Le blues de Tokyo.
Sur Le blues de Tokyo voir les Portofolios TOKYO BLUES et PEOPLE IN TOKYO.
https://www.marcpallain.com/portfolios/tokyo-blues/
https://www.marcpallain.com/portfolios/people-in-tokyo/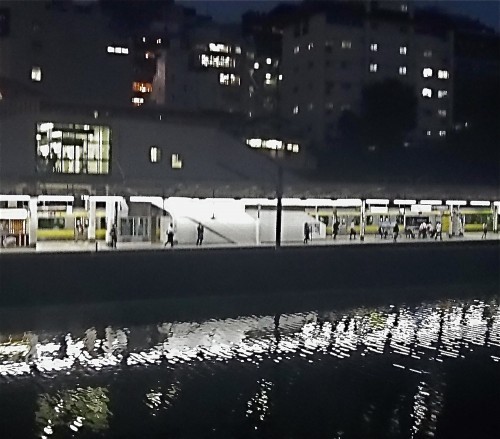 ---