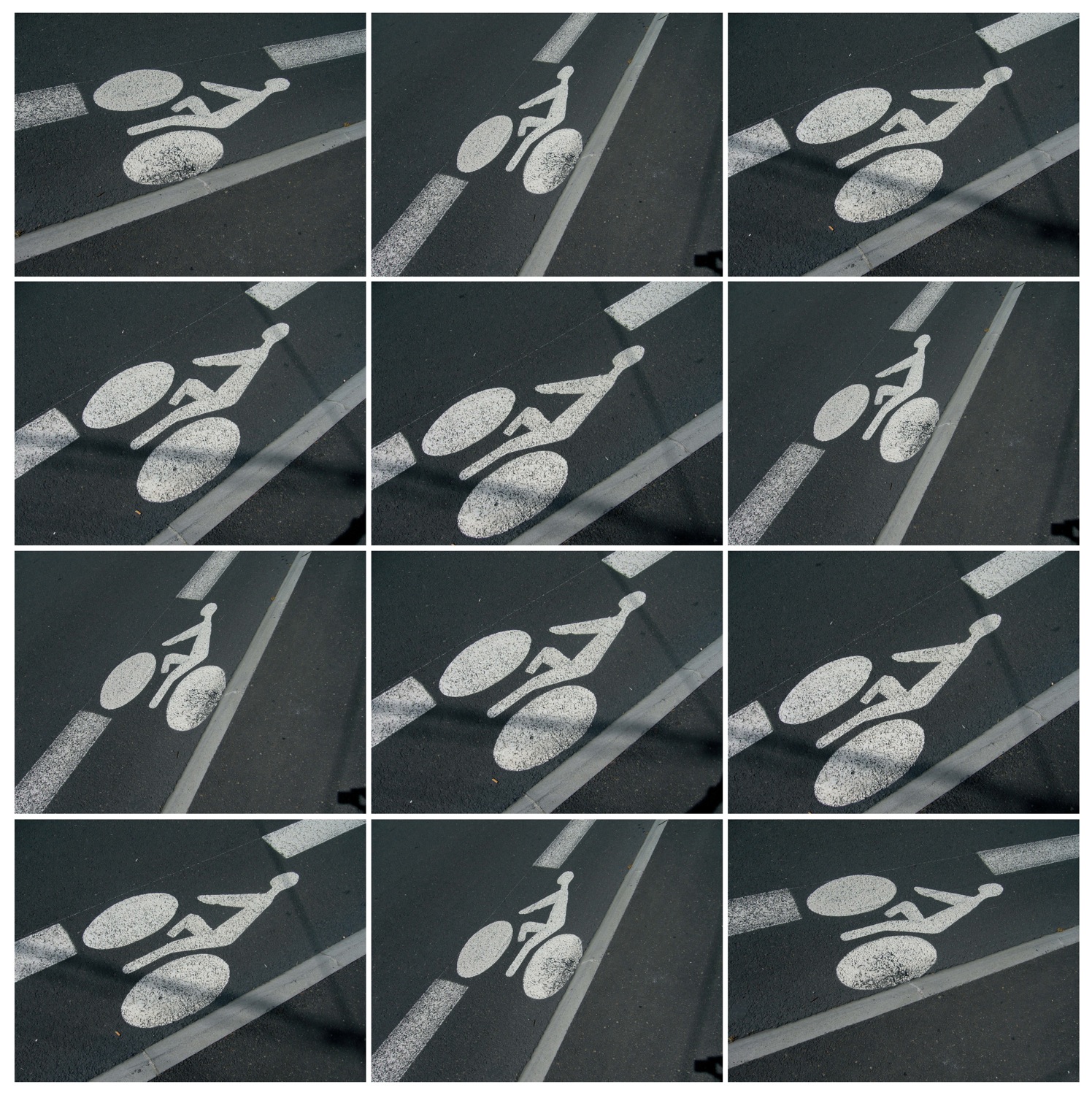 Since the early 2000s during many trips, I have collected a lot of traces of our contemporary environment, especially urban areas. This material allows me to create compositions and serial montages that recreate from these materials we meet every day, new worlds, new geometric dynamics, abstractions, moving our glance.
The works presented in the portfolio URBAN GEOMETRIES  have been exhibited in 2010 and  2011 in two galleries in Paris.
Triode gallery, rue Jacob and Barnes gallery  rue Bonaparte, both located in Paris 6th.
These compositions were published in formats ranging from 70×90 cm to 120×110 cm on paper Hahnemühle, Fine Art Sugar Cane.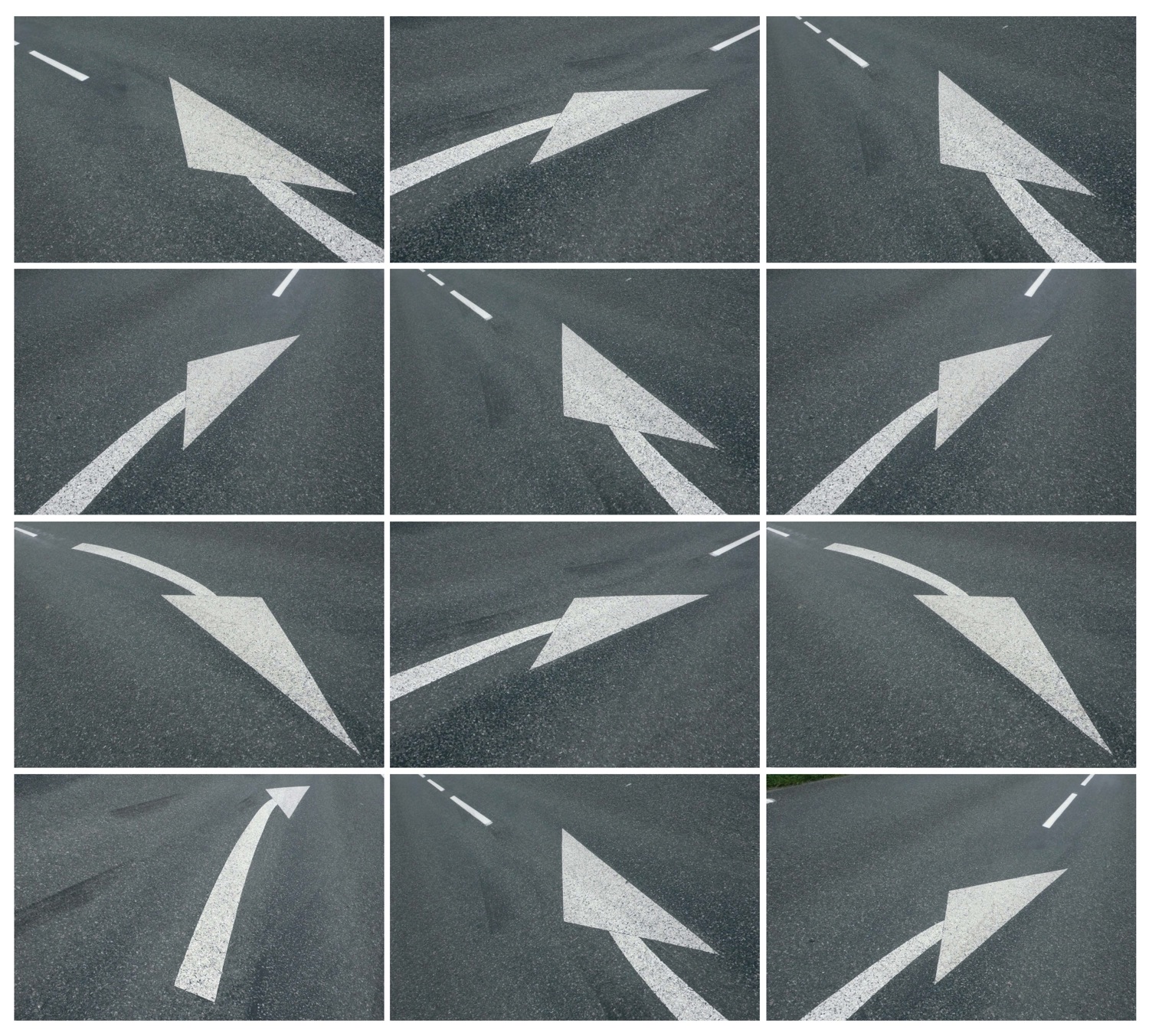 Géométries Urbaines
La photographie  m'a permis depuis le début des années 2000 au cours de nombreux déplacements de recueillir une matière première d'éléments, de traces tirés de notre environnement contemporain, notamment  urbain. Cette matière me permet de réaliser des compositions et  montages sériels qui recréent à partir de ces matériaux que nous croisons tous les jours, par un déplacement du regard, de nouveaux univers. 
Les oeuvres présentées ici ont été exposées en 2010 et début 2011 à la galerie Triode rue Jacob à Paris 6e, et à la galerie Barnes rue Bonaparte à Paris 6e également.
Ces compositions ont été éditées dans des formats allant de 70×90 cm à 130×120 cm sur papier Fine Art Sugar Cane, Hahnemühle.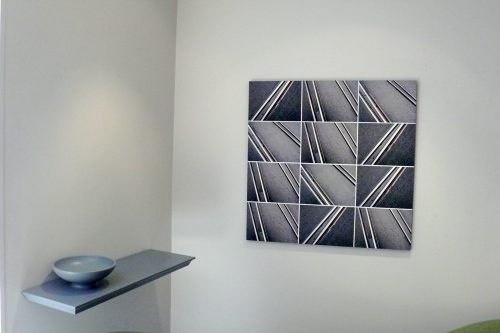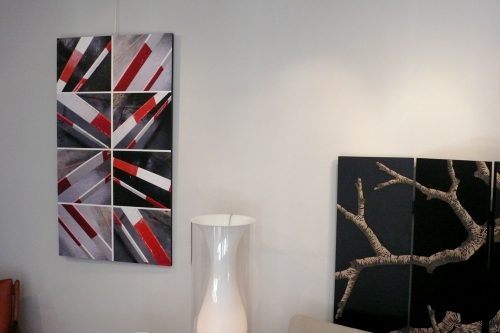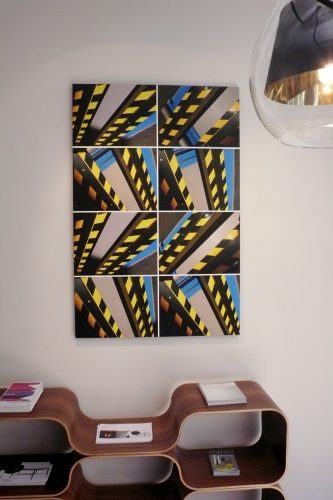 Galerie Triode ,rue Jacob ,Paris 6e
---